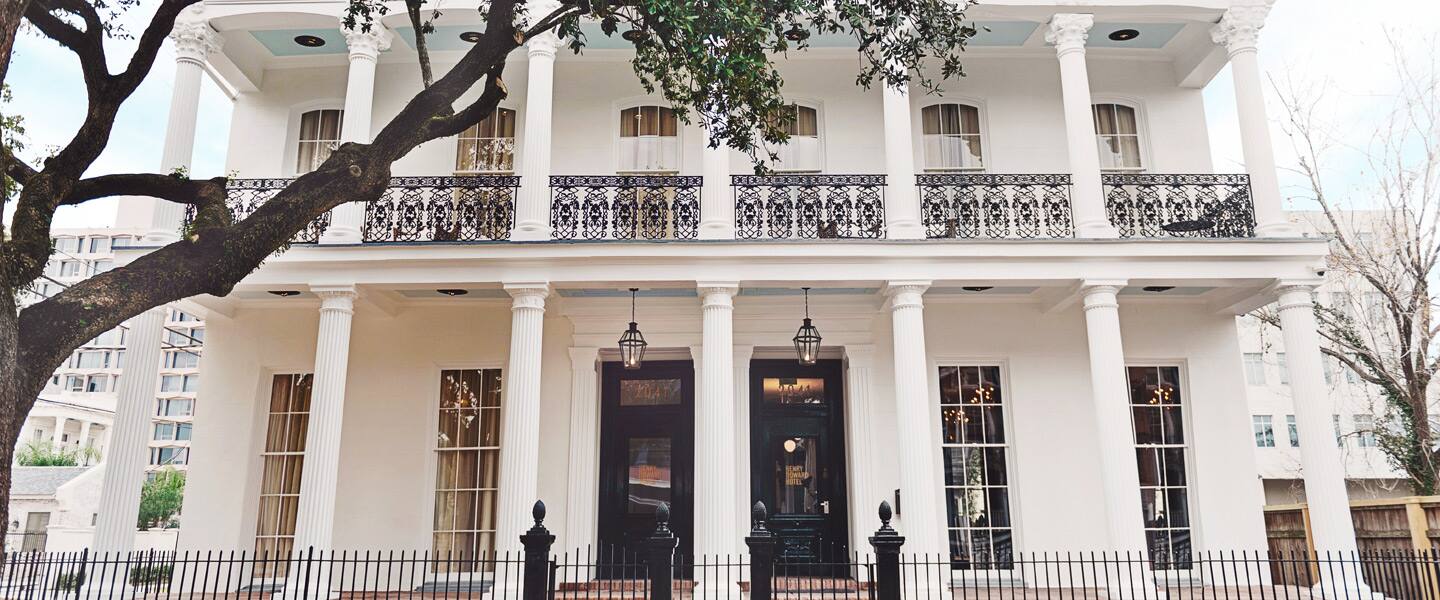 Henry Howard Hotel
Set on an enchanting street in the Garden District, the Henry Howard Hotel is a quaint boutique hotel housed in a stately 1860's mansion. Here, the time-honored comforts of gilded oil paintings, chandeliers and antique furnishings complement geometric canopy beds, toile wallpaper and plush linens for an artful mix of contemporary Southern charm. Enjoy your morning coffee and pastry in the light-drenched parlor and finish your evening on the grand porch with a refreshing cocktail.
Commander's Palace
Topping almost everybody's must-eat list, Commander's Palace is a New Orleans institution. Serving up haute Creole cuisine like turtle soup, pecan roasted gulf fish and bread pudding soufflé, this restaurant, family owned since 1893, ensures 90% of its ingredients are local. Immerse yourself in the lively atmosphere with a Sazerac and an emphatic appetite.
Preservation Hall
Nothing quite defines, or is more distinctly New Orleans, than jazz. With music spilling from every building, there are an overwhelming number of options for music venues. Our favorite? Preservation Hall in the historic French Quarter. Don't let the long lines or rustic décor deter you—this iconic landmark seeks to preserve traditional jazz and does it intoxicatingly well.