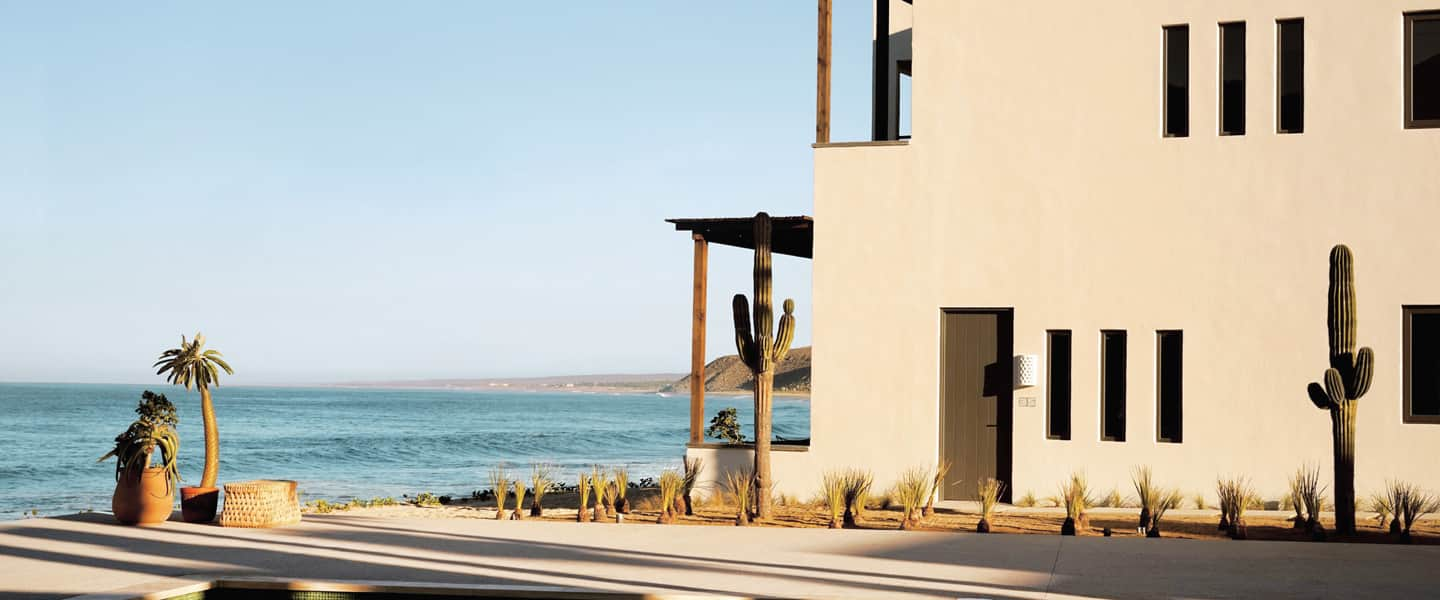 Hotel San Cristóbal
This stunning hotel by famed Texan hotelier Liz Lambert is credited for bringing the buzz to Todos Santos. The gorgeous beachfront accommodation offers 32 rooms in various sizes, all complete with private patios. Plus, the hotel's pool bar and restaurant are so good—think produce from a farm down the road and all the freshly caught seafood you can eat—that you never really have to leave. With that said, keep reading below to see why you should!
La Copa Cocina
This lovely stone restaurant, located behind the Todos Santos Inn, is a favorite destination for Mexican cuisine in a blissfully picturesque setting. Tired of tacos? Try Cafe Santa Fe, an upscale Italian joint that also happens to be one of the best restaurants in town, or Mediterranean eatery Hierbabuena. For brunch, you can't really beat Hotel San Cristóbal's breakfast spread, but Taller 17 and Baja Beans are also great spots to grab your morning coffee to energize you for a day of, well, relaxing.
Playa Cerritos
Take a short drive down the coastline to spend the day at Playa Cerritos, a gorgeous beach that's safe for swimming. Take some surfing lessons at Mario Surf School, get a massage and grab a drink at the popular whale-watching bar at Hacienda Cerritos, a boutique cliffside hotel overlooking the beach. Whale watching is popular during the first three months of every year—as if you needed another excuse to book your trip ASAP.